Fenglin invites you to join CHINA COAT 2017
---
The 22nd China Coat 2017 was held at Shanghai international expo center from November 15 to 17.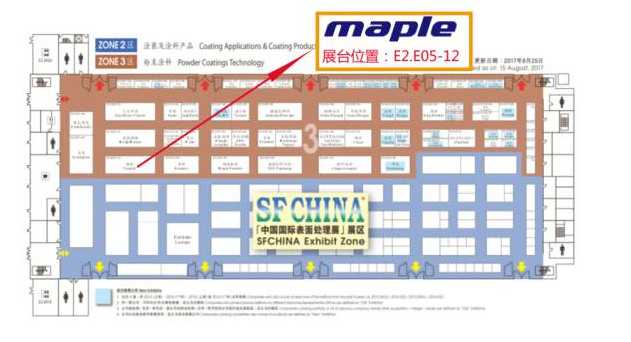 Yantai Fenglin is focus on the technical development and innovation about powder coating resins as pioneer of polyester resins manufacture.Our booth No. is E2.E05-12, Welcome to our booth!
TGIC 93/7 FL-2006 excellent flow
A new generation of excellent flow powder coating resins Maple@ FL-2006 has been launched and commerialized globally by Fenglin.
TGIC 93/7 FL-2005 cost effective
Fenglin launched and commercialized a new TGIC based 93/7 resin, which is designed for general industry application. The main features of FL-2005 are high TG, excellent mechanical, good surface& comprehensive properties and maximum of cost effective. It could be widely used in general industry field.